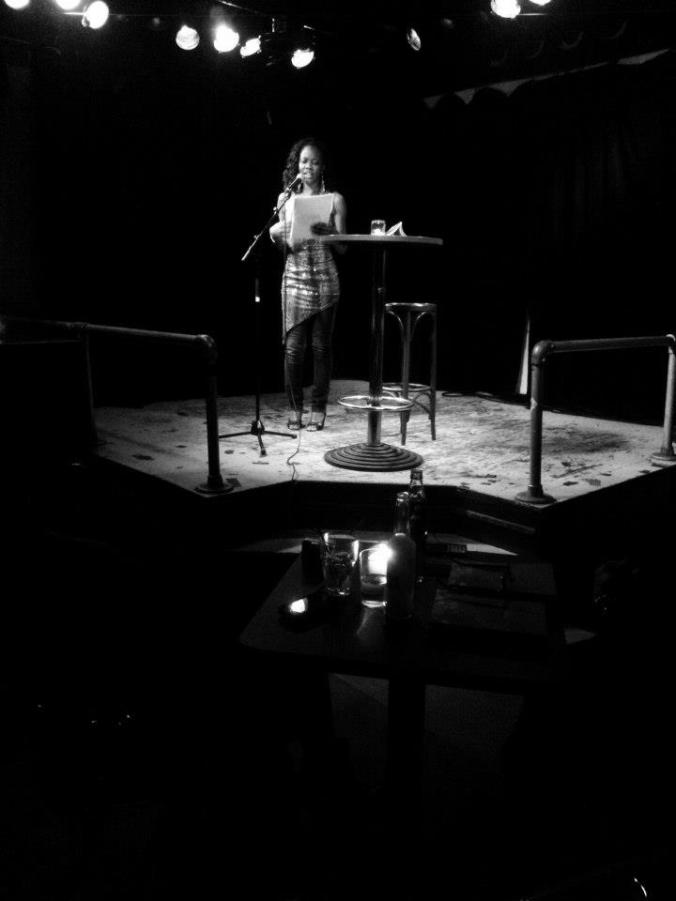 Internationally published, Award-Winning Writer, Poet, Performer, Sable Poet-in-Residence (2014-2017), Inscribe contracted writer, co-host of 'At The Inkwell London' (2016-2018), and alumni of acclaimed writers' collective 'Malika's Poetry Kitchen'. Has read poetry and monologues in Oslo, New York, Jamaica, the Mboka Festival in Gambia (2017 & 2019) and toured The UK, The Netherlands, Antwerp and Chicago. Has worked in the theatre and toured with women's poetry collective Thea-Poets. In 2015 & 2017, Patricia read on the 'Family Matters 'tour.
As an actress, has received training at ArtsEd School of Acting, with Nitro and the 'Adventures In Space' course with 'Pants On Fire' theatre company. Has appeared in short film, 'The Big Band', for 'The Stephen Lawrence Project' and secured leading role in feature length film 'ID: NOIR'. 2003 marked debut theatre role in the play 'Coats'.
Patricia has shared a bill with US rappers 'Dead Prez' and 'Special Ed' on Double Talk poetry & hip hop tour in Amsterdam and Antwerp, 2007, featuring at the world renowned Paradiso. With The 'Art Of Words Poets' collective, has supported singer Martine Girault's 2005 'Intimate' Tour. Has collaborated on stage with award winning Jazz musician Soweto Kinch and on live album of poetry and jazz with legendary UK producer Ray Hayden. Patricia also presented the 'Art Of Words Poets Show' on Solar Radio.Com (and Sky) 2006-07. In 2006, Patricia appeared in Jonzi-D's Hip-Hip Theatre showcase 'The Surgery' at Lillian Baylis Theatre as poet & hip-hop dancer. In 2007 hosted first monthly event 'New Elements' – an open-mic for poets & musicians. 
Patricia is published in: 'Red', 'A Storm Between Fingers', 'Handmade Fire', 'Brown Eyes – A Selection of Creative Expressions by Black and Mixed Race Women', the'Tall-lighthouse review', a new anthology of poetry, 'Jupiter Magazine', 'Loose Muse Anthology of New Writing by Women' and 'Filigree'.
"Warm, detailed stories laced with humour and surprising truths. Always compelling."
– Niall O'Sullivan, The Cellar.